Why Choose Home Sweet Home Realty?
Home Sweet Home Realty is a company that goes above and beyond to deliver unmatched customer service and care to our clients. We specialize in buying, selling, and renting residential real estate in the North Texas Metroplex. In addition to traditional realty, we are experts in $0 down programs, credit challenged files, and new home sales.
Meet Our Team
Lindsay Hill, Broker




Lindsay Hill is the Broker/Owner of Home Sweet Home Realty. She has been working in Real Estate for eight years. She has expertise in buying, selling, and property management. In addition, she has a B.A. in Business Management with a concentration in accounting.
Chris Gilliam, Realtor




Chris Gilliam is a Texas Realtor, Farmers Insurance Agent, and part owner of a Fuzzy's Taco location. In addition, he has a B.S. in Professional Aeronautics and a Masters degree in Business. For more information on Chris, click here.
Noemi Moreno, Realtor




Noemi is a Bilingual - Spanish speaking - Texas Realtor. For more information on Noemi - click

here.



Gene Barnett, Realtor




I have lived inDallas/Fort Worth all of my life. I attended The University of Texas at Arlington and earned a Bachelor'sof Business Administration with an emphasis in Marketing. For 12 years, I led sales organizationsfrom 10 employees up to 65 employees. During that time, I began investing in residential and commercial realestate in Dallas/Fort Worth and found the industry that I have a passion for. My mission is to make the buying,selling, renting and investing experience as simple as possible for myclients. For more information on Gene, click here.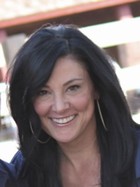 Jane Gough, Realtor






Jared Holbert, Realtor



Marisa McKnight, Realtor